With wins in each of their past three games, the Browns are one more season ending win against the Jaguars away from their longest winning streak of t ...
Here's an item from the Didn't See This Coming Department, at least as it was established some two months ago. When the Browns were in a midst of a se ...

Today we bring to you the first installment of what is going to be a sweeping and comprehensive review of the best and the worst of Cleveland Browns f ...
If unscientific polls have any validity, then the Cleveland Browns' hiring of Mike Holmgren as their next president is an overwhelmingly popular move ...

The final year of the first decade of the 21st Century was, once again, devoid of world championships for Cleveland's teams. But even without trophies ...
It's been a rough go of things for Randy Lerner as the Browns owner ever since he took over the reigns of the team after his father Al passed away. I ...

Sherlock Holmes has been portrayed in film for years, but has been out of our collective consciousness since probably 1979 with Christopher Plummer pl ...
As Charlie Frye broke the Oakland huddle yesterday afternoon, a feeling somewhat unknown swept across Browns Nation - confidence. Our suddenly "peakin ...
In a game that served mostly as a series of reminders and what ifs, the Cleveland Browns beat a mistake-prone Oakland Raiders team 23-9. It was a rem ...
The history of the NFL is rife with legendary quarterback duels. From the Sonny Jurgenson-Don Meredith shootouts of the �60s to the Dan Marino-Ken O'B ...
Checks & Balances
The newest speculation/rumor/infotainment making the media rounds is that ex-Seahawk GM Tim Ruskell could become a candidate for Randy Lerner's newly created "czar" position in Cleveland. Whether or not this story, originally "reported" by the PD's Tony Grossi, citing an unnamed "NFL Insider", has any legitimacy is unclear.
As
TheOBR.com's Barry McBride
points out, the "insider" in question could simply be an agent for Ruskell trying to drum up interest.
Certainly, at this point in time, there could be any number of candidates the Browns will consider, and it's also worth pointing that until Lerner actually takes some specific action - we are only dealing in mere speculation.
However, if we are to take Ruskell seriously as a candidate for "football czar", there are some quite specific questions that need to be answered. For example, during his Seattle tenure, was Ruskell truly in charge of operations after relieving Mike Holmgren of the same duties?
And the answer to this question could reveal volumes about how Ruskell will work with Lerner's hand-picked coach, Eric Mangini.
Without even considering Ruskell's track record as an evaluator of personnel and organizational leader, the way he handled the Holmgren situation could greatly influence Lerner's decision, again assuming that Mangini is considered to be on safe ground with our elusive owner.
However, another question that has to be asked of Ruskell is how similar his decisions and evaluations were compared to Holmgren. Or, in other words, exactly what style of football does Ruskell prefer? For an incoming "czar", this is probably a question worth asking.
And in looking at the current makeup of the Seattle roster - one that Ruskell and Holmgren shaped - there are some reasons for concern. For nearly two years now, the Seahawks have drafted a bevy of linebackers, receivers and secondary players, while their offensive line, running backs and quarterback have grown older and become more injury prone.
And if the Dwight Clark, Butch Davis and first half of the Phil Savage era taught us anything about building a roster, it is that quality teams are built through the offensive and defensive lines.
The idea of drafting to fit a particular scheme is another concern when evaluating Ruskell - again assuming that Mangini sticks around. We all saw the problems inherent between Savage and Romeo Crennel, as the coach rarely played the GM's draft picks, because of scheme differences, along with a variety of other issues. A Ruskell/Mangini pairing could produce similar frustrating results.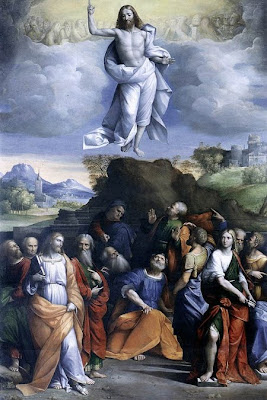 But of course, several readers of this site pointed to this disturbing fact about Ruskell...
He's not Bill Parcells.
I'm still waiting for another source to confirm this...
Obviously, the Browns current situation could only be completely fixed by luring Parcells away from the Dolphins and giving him 2-3 years and several millions of Lerner's dollars. Parcells is the only league executive who has a proven track record of turning around franchises. For evidence, just look at the Patriots, Jets, Cowboys and Dolphins both before and after Parcells' involvement.
Or, in other words - he gets the job done.
However, the sticking point in Cleveland right now is obviously Eric Mangini.
Until Lerner comes out of the shadows and explicitly states his plans for 2010 and beyond, we have to assume - for better or worse - that Mangini is "his guy." So now, the "czar" situation becomes muddled, as Lerner just added a major caveat for any potential candidate who has a desire to assume what he thinks will be total control over an NFL franchise.
And on a related note, somewhere in Maryland George Kokinis meets with a hardcore team of lawyers.
Which is where the likes of Tim Ruskell and any future candidates come in. And obviously, there will be many more names tossed about in the coming weeks.
Of course, all of these names will pale in comparision to Parcells, who is the only executive worthy of the "czar" moniker. If Lerner can somehow bring Parcells in, then certainly everything that our wayward owner has been searching for within the Belichick tree will finally come to fruition.
Or, just hit him on the head, like a falling apple.
Perhaps the only other big name that Lerner would seek out would be that of Bill Cowher. It has been reported for years now that Lerner has a serious man-crush on the ex-Steelers coach, but has been rebuked more than once...and likely will get turned down yet again during the infant stages of the offseason.
So, this brings us back to Ruskell. And back to the question: is Ruskell a good candidate?
Perhaps the better question would be this: Is he a candidate? And if so, then Lerner has already won the battle.
Unless things drastically change over the next month or so, I fully anticipate Mangini being given another year. And despite the team's current record, this might not be the worst idea. For the sake of precious stability, Mangini should be allowed to continue his culture and personnel change. At least over the past month or so of the season, we have started to see some results of his plan.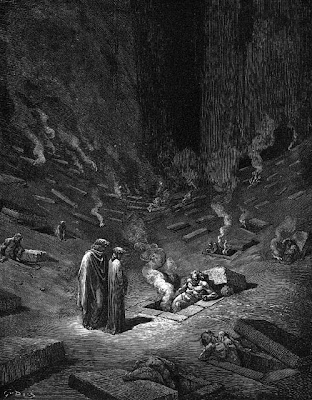 However, the current operational system is incredibly flawed. If Mangini is given another chance, he should be granted the opportunity to perform one basic function...which is to coach. That's it. Mangini - nor any other potential coach, including the remote possibility of Cowher - should not be granted any more power than what is given to him on game day, such as serving as a defacto GM, scouting director or head of draft day decisions and free agent moves.
Never in the contemporary history of the league has such an arrangement worked. Recent examples ultimately show that the coach/GM either becomes consumed with power or gets completely burned out. Or both, at least in the case of Butch Davis.
And can you imagine the state of this franchise if Mangini had complete and unchecked power? Actually, don't answer that.
Which brings me to this: what the Browns need more than anything else is a functional system of checks and balances. Obviously, a coach should have a say in personnel decisions, but should always be countered by a director of football operations and ideally, by the GM as well.
This top-down approach to management can only help the Browns, by giving the team more voices in the draft room, as well as allow the team to present a better face during free agency. And considering that our unofficial team spokesman at the moment is Josh Cribbs - albeit, a better choice than Dawg Pound Mike - such changes are desperately needed for this franchise to prosper.
So to the members of Browns Nation who are clinging to visions of Parcells and Cowher riding into Cleveland like some gallant knight of ancient lore, you may have to temper your expectations.
Simply put, unless we hear otherwise, it looks like Mangini is here to stay - at least for a while longer. And while the alternative of Tim Ruskell may not be the most appealing option for the future, at least it's a move that could nudge the franchise towards competency.
Or, at least prevent Mangini from following in the footsteps of Butch Davis.