With wins in each of their past three games, the Browns are one more season ending win against the Jaguars away from their longest winning streak of t ...
Here's an item from the Didn't See This Coming Department, at least as it was established some two months ago. When the Browns were in a midst of a se ...

If unscientific polls have any validity, then the Cleveland Browns' hiring of Mike Holmgren as their next president is an overwhelmingly popular move ...

The final year of the first decade of the 21st Century was, once again, devoid of world championships for Cleveland's teams. But even without trophies ...
It's been a rough go of things for Randy Lerner as the Browns owner ever since he took over the reigns of the team after his father Al passed away. I ...

Sherlock Holmes has been portrayed in film for years, but has been out of our collective consciousness since probably 1979 with Christopher Plummer pl ...
As Charlie Frye broke the Oakland huddle yesterday afternoon, a feeling somewhat unknown swept across Browns Nation - confidence. Our suddenly "peakin ...
In a game that served mostly as a series of reminders and what ifs, the Cleveland Browns beat a mistake-prone Oakland Raiders team 23-9. It was a rem ...
The history of the NFL is rife with legendary quarterback duels. From the Sonny Jurgenson-Don Meredith shootouts of the �60s to the Dan Marino-Ken O'B ...
Browns Season in Review: Quarterbacks
Following is the first installment in what will likely be an 8,000-part series, highlighting the best and worst of Browns football in 2009.

Let's just go ahead and get this one out of the way.

Any true analysis of Cleveland Browns football in 2009 has to start with what began as ripe controversy and finished as one of the more benign topics of discussion in Berea.

Certainly, the drama that permeated OTA's, mini-camp, training camp and throughout the preseason - and then leaked into the better part of the regular season - was enough to fill an entire volume of Browns' lore.

Beyond the simple choice of Brady or DA, the QB question offered a unique contrast of styles, philosophies, pedigree and attitude, as well as bridged the gap the Browns past and alleged future.

And although the debate took attention away from much more pressing issues, such as a roster woefully depleted of quality talent, the QB question gave most of Browns Nation a direct Monday morning scapegoat to pin the franchise's overall problems on.

Within the context of an incredibly raw and largely lifeless Browns offense, the play of Quinn and DA both served to highlight the tremendous flaws involved in each QB's game, as well as validate Eric Mangini's process of building a team from the ground up.

For Quinn, his 2009 nearly followed the arc of Mangini's "process", as the ex-Notre Dame star won - albeit by default - the marathon-esque QB contest, only to be stripped of his duties after halftime of the team's third regular season contest. And regardless of any sinister motives behind such a move - Quinn's escalation clause in his otherwise cap-friendly contract - the impetus for his benching could only be based on one thing:

Quinn's tentative, yet erratic play.
























Quinn's first three starts featured a variety of Charlie Frye-esque, ball-hugging sacks and four-yard checkdowns, which stunted an already dysfunctional offense, helmed by a first year coordinator and featuring a cosmic void of playmakers. In most respects, Quinn appeared unwilling to challenge an opposing defense and was plagued by communication breakdowns with his wideouts.

Enter DA, who delivered perhaps the best, if not most exciting QB performance of the year in the overtime loss to the Bengals. This game featured the DA of old, that is the QB whose easy, country confidence seduces Browns Nation with thoughts of future greatness.

But much like a well-heeled comic villian, there are two faces of DA. And unfortunately in 2009, we were offered the evil version.

After the first Bengal game, DA took the offense on an historically inept ride that coicinded with nearly two months of losing. DA's stat lines often resembled Premier League soccer matches, as the Browns offense was fortunate to break the century mark in terms of yardage and touchdowns were nothing but scarce.

The evil DA of years past emerged yet again, as his rocket arm pinged passes all over the field, occasionally hitting various body parts of his intended targets. While never his traditional strong-suit, DA's accuracy channeled the ghosts of Spergon Wynn and reminded us all of his place in the Tease Wing of the Browns Hall of Fame.

Re-enter Quinn - conveniently named starter at a point in the season where he could never realistically claim the fruits of his incentive-laden contract. However, much to Quinn's credit, he easily again assumed the role of leader and good soldier for a one-win team.

The remainder of 2009 saw Quinn rotate between a calm, confident and somewhat efficient leader and a nervous schoolgirl hyped up on five-hour energy drinks.

In a loss to Detroit, Quinn channeled his elusive NFL talent before leading the team to wins over the Steelers and Chiefs. However, "leading" may be a bit of a misnomer, as the team's long-struggling defense and running game has easily carried the team in the final month of the season.

In this sense, Quinn's greatest contribution to the offense has been his virtual excellence in simply getting out of the way. Quinn has assumed what may be the perfect NFL role for him, that is - handing off the ball and not terribly screwing things up.

And while DA assumed a very similar role in the team's win over Oakland, the jury on both QB's reads a much expected verdict that goes like this:

Once the Browns coaching trust realized that the team's strength on offense was its running game, the play of the QB's became irrelevant.

And based on the wildly erratic skill set of both Quinn and DA, this was a discovery made much too late.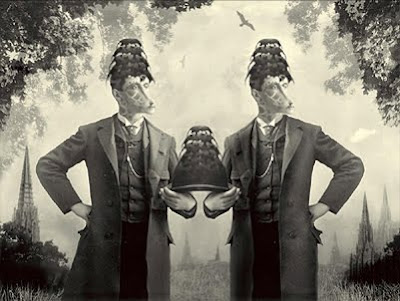 The Best

In trying to determine the best QB performances of the Browns 2009 season, one has to either search for a game where either Quinn or DA willed his team to victory, or just pinpoint a moment where either party simply got out of the way.

And in reflecting on the team's four wins this season, it appears that the latter qualification is the one that takes precedence.

1. Quinn against Pittsburgh

Perhaps Quinn's play against Pittsburgh in early December can serve as the best QB performance of the season. Although merely completing six passes does not suggest greatness, Quinn made some plays with his legs and smartly did not interfere with the team's solid ground game.

And although Quinn's performance against the Lions was statistically more appealing, a loss to one of the league's worst franchises automatically disqualifies this performance. Of course, more blame here shifts to the defense, but it is also worth noting that Quinn posted his biggest numbers of the season against the league's worst secondary.

2. DA against Cincinnati

Much like Quinn's Detroit loss, DA's best performance of the season came in his first full start way back in October. Coming off three games where the offense struggled to pick up first downs, let alone touchdowns, the elusive magic of DA was on full display, as the veteran QB torched the Bengal secondary for almost five quarters.

Granted, the first Bengal game marked Braylon Edwards' final contribution to the team, as his decoy status paved the way for Mohammed Massaquoi's breakout. And in true DA style, we were treated to the care-free, attacking gunslinger of old who instilled hope that our moribund offense could actually perform at an NFL level.

However, a goalline interception later confirmed our deepest fears regarding DA. Regardless, DA's performance against the Bengals offered perhaps the most entertaining and inspiring QB play of the season.

And yes, I'm ignoring the fact that officially this was a loss.

3. DA against the Raiders

Much like I suggested earlier, the late season QB performances are remarkable not for their content, but for their lack of substance. Against the Raiders, the Browns ate up the clock by handing the ball to Jerome Harrison nearly 40 times. The role of QB was rightfully deemed irrelevant, which certainly played into the hands of DA.

However, DA was successful in nearly half of his passing attempts - no small feat when compared to the dark days of October - and managed a nice scoring strike to Massaqoui. In the end, the Browns were successful thanks to the running game and an opportunistic defense, which again validated the strategy of taking the ball out of the QB's hands.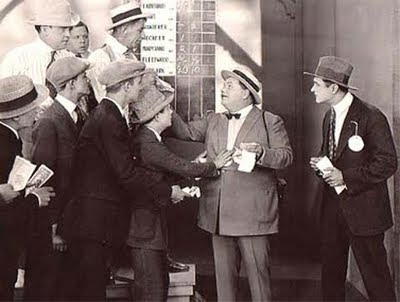 The Pick

Although there are a hundred other factors to consider, the evolution of the Browns' offense into a strong running attack has as much to do with the team's utter lack of QB competency as it does with the emergence of Jerome Harrison and an effective offensive line.

The resulting shreds of credibility found in December - as well as Eric Mangini's tenuous Browns future - can be traced to the realization that the QB position completely held back the team's offense in 2009.

Neither Quinn or DA proved to be the long-term answer at the position, and in a bizarre manner it appeared that the two players, who we all thought possessed vast differences from the other, are actually the same person.

Consider that the unfinished book on Quinn read that he was an accurate, focused leader who simply needed more NFL experience. Almost a season later, it appears that Quinn is anything but.

The most disturbing aspect of Quinn's 2009 play is his apparant lack of accuracy. In terms of placing catchable passes for his receivers, Quinn is beyond subpar. While different from the bullet-riddled attempts given by DA, Quinn does not look to even possess "check-down" accuracy - which brings me to this final analysis of the third-year QB:

There is not one thing that Quinn does well. He is not accurate, does not have a good deep arm and is indecisive.

Wait, I forgot something - Quinn is an excellent receiver. I take it all back.

And while such a statement would suggest that Quinn is not even NFL-worthy, I can't fully say that he is a complete bust. Certainly, Quinn's manic energy does not help him, especially early in games, and while his accuracy is less than desirable, there still may be some hope for him.

However, the ceiling for Quinn may just be that of a Joey Harrington. Every now and again, Quinn will explode for nearly 400 yards, but the best bet for his NFL success will have to come in the form of an offense that only requires basic QB management skills...

...such as the Browns team we have watched over the past month.

As for DA, he is no doubt facing a career crossroads. He does not look to be a fit for any potential West Coast offense that may be coming to Cleveland. Also, it is more than apparant that he is not the ideal candidate to run a more conservative attack. Unlike Quinn, DA now features a large body of work that while should warrant him a backup job somewhere in the league - if not in Cleveland - will likely prevent him from ever starting again.

The Pick - Part Two

Perhaps this entire review will be deemed meaningless by the time Mike Holmgren begins to reshape the Browns franchise in his own vision. It is more than probable that the next great Cleveland QB debate features two entirely new players. And considering that a new offensive system could be in place for 2010, we may be entering a brand new realm of QB play for the future.

And while I sincerely hope that Holmgren does not spend a first-round pick on an overhyped college QB, it is worth noting that this team needs a serious upgrade behind center. Although each QB was not given much of a supporting cast to work with in 2009, neither player offered much in the way of promise for the future.

And much like the overall context of the QB debate, which found much of Browns Nation debating what ultimately proved to be a superficial topic - at least considering the wealth of overall team needs - it is more than revealing that the offense finally found its footing by taking the ball out of the QB's hands.

And come next year, we may be doing the exact opposite.