With wins in each of their past three games, the Browns are one more season ending win against the Jaguars away from their longest winning streak of t ...

Today we bring to you the first installment of what is going to be a sweeping and comprehensive review of the best and the worst of Cleveland Browns f ...
If unscientific polls have any validity, then the Cleveland Browns' hiring of Mike Holmgren as their next president is an overwhelmingly popular move ...

The final year of the first decade of the 21st Century was, once again, devoid of world championships for Cleveland's teams. But even without trophies ...
It's been a rough go of things for Randy Lerner as the Browns owner ever since he took over the reigns of the team after his father Al passed away. I ...

Sherlock Holmes has been portrayed in film for years, but has been out of our collective consciousness since probably 1979 with Christopher Plummer pl ...
As Charlie Frye broke the Oakland huddle yesterday afternoon, a feeling somewhat unknown swept across Browns Nation - confidence. Our suddenly "peakin ...
In a game that served mostly as a series of reminders and what ifs, the Cleveland Browns beat a mistake-prone Oakland Raiders team 23-9. It was a rem ...
The history of the NFL is rife with legendary quarterback duels. From the Sonny Jurgenson-Don Meredith shootouts of the �60s to the Dan Marino-Ken O'B ...
Weekend Roundup: Coming & Going Edition
Here's an item from the Didn't See This Coming Department, at least as it was established some two months ago. When the Browns were in a midst of a seven-game losing streak, was anyone worried about the long-term prospects of any player not named Josh Cribbs or Joe Thomas?
Isn't it funny what a few wins will do for a fanbase?
After nearly a month of winning football, the fates of a few more Browns contributors may hang in the balance in the next weeks and months...or maybe not at all.
Will Key Cleveland Browns Stay or Go? A Lot Hinges on Labor Talks
The futures of some key Browns players are hinging on current labor negotiations taking place between league management and the players union.

At stake is the free-agent status of players such as running back Jerome Harrison, linebacker Matt Roth, fullback Lawrence Vickers, safety Abe Elam, safety Brodney Pool and linebacker D'Qwell Jackson.

All have contracts expiring after Sunday's season finale against the Jacksonville Jaguars.

In a normal year, all would be unrestricted free agents, free to switch teams without the Browns being compensated with a draft pick because they would have completed their fourth NFL season. Roth and Pool, in fact, are completing their fifth season.

But the league's collective bargaining agreement needs to be extended for the same rules to apply. Otherwise, the league salary cap will be disbanded for 2010 and new rules take effect. And one rule calls for players to need six years of NFL service to be eligible for unrestricted free agency.

So the Browns players are in a group of 212 fourth- and fifth-year players leaguewide who would be restricted free agents instead. Restricted free agents can change teams, but their existing teams require draft-pick compensation if they leave. Thus, their ability to move is restricted.
Of the six current Browns players who fall into this uncapped abyss, all but Brodney Pool - and possibly Abe Elam - are nothing short of intriguing. Despite being injured for most of year, Jackson has proven himself to be a versatile linebacker who features at least some fleeting hope of athleticism, which is quite remarkable at least compared to his current defensive teammates.
Jackson's value should be measured in terms of his versatility, especially if the Holmgren-led Browns again shift defensive philosophies for 2010. Jackson could conceivably play a 4-3 middle linebacker, at least assuming that the Browns add some more bulk along the defensive line. Or, in a more ideal scenario, Jackson could florish on the outside within a more traditional unit.
Offensively, while Harrison is more of the headline-maker, at least based on his past month of production, perhaps the more important player to the Browns' future could be Vickers. Vickers has steadily emerged as a potent blocking fullback, which is no doubt a rarity in today's postmodern flag version of NFL football.
However, it is more than possible that because of another offensive shift in 2010, Vickers' unique skill set could prove to undermine his overall value to the team. It is more than probable that Vickers will not exactly fit in the Browns' new offensive design, although it is worth noting that Holmgren's Seattle teams often featured strong fullback play.
And of course, Harrison's status will no doubt generate the most buzz heading into the offseason. After nearly four seasons of erratic play, framed within the context of not actually playing, Harrison has more than broken out over the past few games.
However, if the Browns current "North Coast Offense" relocates to the West Coast for 2010, it will be interesting to see if Harrison can yet again learn a new system - one that requires an increased attention to pass catching and protection.
And although it pains me to say it - considering my initial reaction to crazed Browns fans who were ready to annoit Matt Roth as the second coming - I have to admit that the veteran castoff may be a player worth keeping for the future. However, much like several other current Browns defenders, Roth's value to the team may hinge upon the given scheme the defense is playing.
The knock on Roth in Miami was that he struggled to play a traditional defensive end role. This, along with some off-field issues, contributed to his arrival in Cleveland. And while Roth has florished as a 3-4 outside linebacker in Cleveland, it remains to be seen what the future of the Browns defense will look like.
As for Elam, it appears that we have all discovered that the former Kent State alum is basically an undersized linebacker. Deep coverage - or really any type of coverage - is not his strong suit. At this point in his Browns tenure, Elam is easily replaceable. His 2010 should likely be determined by any future role Mangini has in the organization.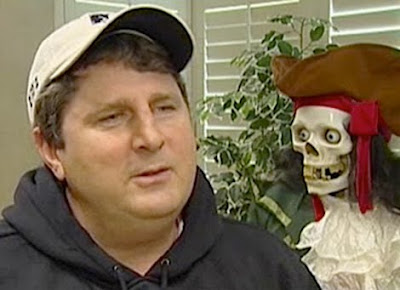 And of course, if Brodney Pool doesn't see the writing on the wall now, let's hope he does before it's too late. Another concussion could have some life-altering effects for the starcrossed safety.
And speaking of players whose status is very much secure - at least in theory...
Josh Cribbs Says Mike Holmgren Gave Green Light to Re-Do Contract: Browns Insider
Josh Cribbs and his agent said Friday that new president Mike Holmgren has given the Browns the green light to re-do Cribbs' contract.

"Holmgren already gave the word to the coach and to the organization here," said Cribbs. "I'm sure he's going to start out on the right foot and take care of me. He knows football and he takes care of players and builds programs."

Cribbs' wish was to have his deal re-done by the final game of the season, but he's eased up on that.

"I'm trying to get it done as soon as possible," he said. "It's going to get done. I'd prefer it be done before the end of the season, by [Saturday]. But I've waited this long and it's for a reason. Just think what it would've been if I had gotten it before everything I did this season. Everything works out for a reason."
Let's hope for Cribbs' sake that his agent isn't yet again speaking on his own. Considering Cribbs' agent's comments after the second Baltimore game, you have to take this story with a grain of salt.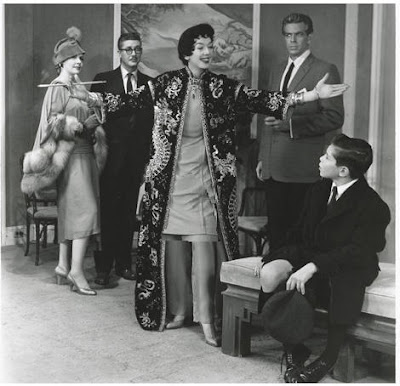 And really, just analyzing Cribbs' actual words, I get the idea that this is more hopeful wishing than actual reality. For Holmgren "and his coach" (whoever that may be) to give his word may be jumping the gun a bit. Consider that at this time last year, it was the Browns' own continental owner who made a similar claim.
For Cribbs' sake, let's hope that our future Hall of Famer waits until the "organization" is more settled before he again invests hope and/or trust in the Browns braintrust.
Obviously, the Browns front office is far from settled, as presumably Holmgren is going to add a GM in the coming weeks, as well as assign specific contract and financial roles to others in the organization. And perhaps the least of Cribbs' problems now remains the head coach question.
However, much like Mangini's missed opportunity over these past several weeks, Holmgren may realize that an instant P.R. victory could come in the form of locking up Cribbs for the foreseeable future. And considering the near certainity that 2010 will serve as yet another painful rebuilding season, Holmgren should at least jump on the opportunity to get some solid fan support going forward.
Or, in other words - pay the man.