The offseason is upon us. Time for months of speculating about potential free agents and draft picks. One might argue that the Browns could do littl ...
The list of Super Bowl virgins has been reduced by one, as perhaps the hardest of hard luck franchises, the Saints, have emerged as a worthy contender ...

The NFC Championship Game sent the Saints to the Super Bowl for the first time in franchise history. It also had the type of ending that only the NFL ...
Beyond the validating experience of seeing Cleveland's Joe Thomas and Josh Cribbs celebrated as two of the league's best, the rosters for today's "All ...

The NFC Championship game is over and Brett Favre and his latest potentially former employer, the Minnesota Vikings, have been left on the side of the ...

In the past few days, Dave Kolonich - along with legions of other Browns faithful - have begun to chart an offseason course of action for our beloved ...
For the second installment of the Blueprint series - or, as it's also known as...The Reactionary Path to Rebuilding the Browns Based on the Last Few W ...
Here's a What-If you might not remember. It was the year Bernie was a rookie, when Byner and Mack exploded on the scene, and when a .500 record was al ...
Football fans were treated to two excellent games this past Sunday when the Colts/Jets and Saints/Vikings squared off in the AFC and NFC Championship ...
The Blueprint: Part Four
What a great time it is to be a Browns fan. No, really. Besides the fact that
Northern Kentucky's finest
are once again restoring the universe back to its proper working order, the Browns may finally be on the verge on...well, being on the verge.
After a decade of complete front office instability, intiated by an ill-conceived rush back to the league in 1999, followed by the maverick tenure of Butch Davis and ill-fated Phil Savage project - the latter of which was encapsulated within a laissez-faire Randy Lerner approach to ownership, the Browns may finally be emerging from year one of Eric Mangini's "process" with some actual momentum.
But then again, it's not like the past month in Berea has exactly been a ringing endorsement for the personnel acumen of Eric Mangini. Or, perhaps more correctly, our continental owner has finally realized that his inherited franchise's problems are directly linked to a lack of a functional working environment.
Of course, this is where Mike Holmgren comes in. And while Holmgren alone certainly cannot fix a near decade worth of regression, the early signs from his arrival have shown that our new czar is doing what all effective leaders do...surround themselves with quality people.
The hiring of Tom Heckert as the team's new general manager, along with other front office personnel moves, along with the rational decision to retain Eric Mangini were major steps forward for an organization that has plummeted to the depths of NFL dysfunction in recent years. Just the mere idea of the Browns entering 2010 with clearly established roles for its leaders, including a team president, vice president, general manager and head coach is nothing short of remarkable.
Gone are the days of endless, self-destructive front office power struggles set in a business environment barren of any real authority. It appears - at least in late January - that the Browns are about to join the ranks of the competent - at least off the field.
As for the talent that will ultimately determine the fate of Lerner's latest investment...we'll see.
However, in this wintery spirit of plausible optimism, there is some great joy to be found in speculating - or at least wildly guessing - about the team's near future.
The Blueprint - Part Three
And so it goes...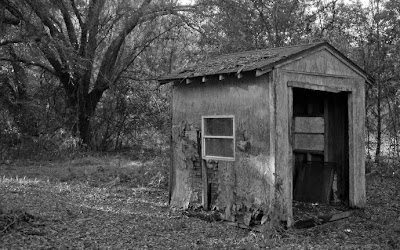 Biggest Team Needs Heading Into 2010

Quarterback
Wide Receiver
Right Tackle
Right Guard
Inside Linebacker
Outside Linebacker
Cornerback
Safety
Look for much more regarding the upcoming draft on this site in the coming weeks. As the Blueprint was merely a rough sketch of where the Browns could go in the early part of April's draft, let's take a glimpse into what has largely become the neverland of the NFL's late winter season.
Sporting News - Super 99 Free Agents
Iyer's list is quite impressive, although I have to question the whereabouts of Hank Poteat. If anyone could serve as the 100th best free agent in what will likely turn into the most conservative free agent market in the NFL's modern history, it would be....now that I think about it, I would put Corey Ivy in ahead of Poteat.
Nevermind.
As for the Browns' overall needs, as I pointed out in Part Three, even the most accurate drafting in the history of the league would not completely fix all the current problems plaguing our beloved frachise. Which means that a more sinister approach is needed....free agents.
Or as I like to call them - somebody else's players.
One aspect of Mangini's brief tenure as defacto czar in Cleveland that I found endearing was his belief in building a team with "his guys", who primarily featured quality character traits and inate toughness. In this sense, Mangini's original vision for the Browns seemed to be most in line with the organic approaches found amongst the best teams in the league.
In other words, the best teams in the league are built through the draft.
Under this thinking, free agent purges are mostly unnecessary, excluding the lower-cost stopgap measures that are employed by virtually every team.
So, having said all that - while I'm not completely anti-free agent, I'm also wary of adding a player whose former team does not attach much value to. But, since it's a new day in Cleveland, let's do some shopping.
But of course, the fine print on the sales flyer states that unless a new labor agreement is agreed upon quickly - which has about the same chance of happening as Brady Quinn accurately throwing a ten-yard out - most of the following free agents will not be going anywhere - including several of Cleveland's own.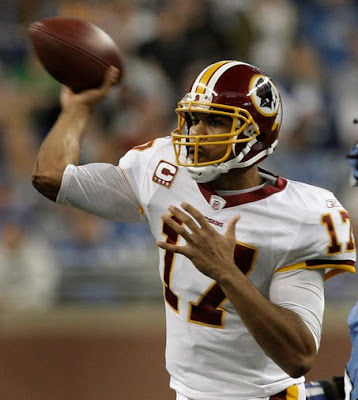 Quarterbacks

Jason Campbell, Redskins (CBA). Has a shot to resurrect career in right offense.

Matt Moore, Panthers (R). Strong finish will lead to interest.

Kyle Orton, Broncos (CBA). Track record as a starter can't be ignored.
I would love to see Campbell come to Cleveland. And here's where I create an email backlash from Quinn supporters. Campbell has never experienced any stability during his playing career in terms of coaching and style of offense. Every year, Campbell has to adapt to a new system and play with subpar talent. Considering that the bulk of his experience (at least two years of it) has been based in a West Coast system, he could be very intriguing for Holmgren moving forward.
And yes, the exact same argument can be made for Quinn. Bring it on.
As for Moore and Orton, it's doubtful they are going anywhere - let alone to Cleveland.
Running Backs

Jerome Harrison, Browns (CBA). Came on strong to show promise as feature back.

Jerious Norwood, Falcons (CBA). Oft-injured; best suited in committee role.
Like Harrison, I've been waiting for years for Norwood to break out. If anything, he could serve as the complimentary back to Harrison or James Davis in Cleveland. But then again, priority number one for Holmgren - post Cribbs - could be to fully determine if Harrison's December was for real.
Fullbacks

Le'Ron McClain, Ravens (R). Is the league's best combo power runner/blocker.

Leonard Weaver, Eagles (CBA). Versatility makes him very attractive.
Unless the winds of labor change in the NFL, we're set with Lawrence Vickers for 2010 - which considering how he finished the year is wonderful news. But then again, I love both of these fullbacks. Not literally, of course.
Wide receivers

Miles Austin, Cowboys (CBA). Dallas should give No. 1 receiver a long-term deal.
So, here's where I reveal myself to be full of contradictions. First, I feel the team's biggest need is at quarterback. But then again, if the Browns choose to ignore their gaping needs on defense in favor of taking a brittle Big-12 QB in April, I will be beside myself. On the same note, under no circumstances should the Browns chase a free agent receiver, even considering the team's current woeful lack of depth at the position.
Having said all that - isn't Austin something?
Tight ends

Anthony Fasano, Dolphins (CBA). Figures to be back as a starter in Miami.

Bo Scaife, Titans (CBA). Vince Young's safety net likely will be back.

Tony Scheffler, Broncos (CBA). Skilled receiver doesn't fit in Denver's offense.

David Thomas, Saints (CBA). Shows potential but will be seen as backup.
Here's one of the few positions where adding a free agent makes sense. Again, much will be determined by the labor landscape, but any of these four would definitely bolster the Browns' offense. And if Evan Moore proves to be more than a one-game wonder, the addition of a more traditional tight end could do wonders for the team's offensive versatility.

Offensive tackles

Ryan Cook, Vikings (CBA). Backup who could start at right tackle.
Although Mangini used the duct-tape method last year, the Browns still need to add some depth at tackle. Then again, if Holmgren decides to use the team's first pick on a right tackle, this need is lessened.
Guards

Harvey Dahl, Falcons (CBA). Among the league's nastiest interior linemen.

Logan Mankins, Patriots (CBA). Remains a very good left guard.
The same argument can be made here. Of course, it's pretty unlikely that Mankins hits the open market - but still....can you imagine a Thomas, Mankins, Mack trio?
Defensive Ends

Marques Douglas, Jets (U). At 32, can still make plays as 3-4 starter.

Jarvis Green, Patriots (U). Would be savvy pickup for 3-4 rotation.

Richard Seymour, Raiders (U). Still can be a disruptive force vs. run and pass.

Marcus Spears, Cowboys (CBA). Ideal end in a 3-4 scheme.
Much like the tight end spot, adding a veteran 3-4 defensive end makes too much sense. Although the Browns D-linemen performed well last season, depth is always needed to counter age. Speaking of which, any of these four could fit right into the Browns' current rotation. Obviously, Seymour is probably out of the team's price range, but Douglas and Green could prove to be effective one-year gap fillers.
Defensive tackles

Casey Hampton, Steelers (U).At 32, Pittsburgh still covets him as its nose.

Daniel Muir, Colts (R). He's the run-stopping difference in Indy's D-line.

Ryan Pickett, Packers (U). Coming off big season as Packers' nose.

Vince Wilfork, Patriots (U). Remains a dominant interior presence.
Again, probably more wishful thinking here. Wilfork is not coming to Cleveland. In fact, it's doubtful he can overcome the Patriots' using the frachise tag on him. However, Hampton could be intriguing for a year, as could Pickett.
Outside linebackers

Karlos Dansby, Cardinals (U). Is a premier playmaker, especially against the pass.

Elvis Dumervil, Broncos (CBA). Dolphins would love to reunite him with Mike Nolan.

Rocky McIntosh, Redskins (CBA). Covers a lot of a ground from the edges.
Perhaps the only free agent I would overpay for is Dansby. In my view, he is the kind of all-purpose linebacker that could play all three downs in Rob Ryan's system. Dansby or McIntosh are the types of players that could address the team's pathetic lack of athleticism at linebacker.
Inside linebackers

D'Qwell Jackson, Browns (CBA). Had promise before injuries derailed '09 season.

Kirk Morrison, Raiders (CBA). Unsung, hardworking, rangy tackler in 4-3 defense.

DeMeco Ryans, Texans (CBA). Excels at cleaning up against the run, racking up tackles.

Stephen Tulloch, Titans (CBA). Solid middle man who plays the run well.
Again, I'm guessing that Jackson will remain a Brown, thanks to the lack of labor movement. Now, the question is - can the Browns draft a linebacker for him to run with in the middle of the defense?

Cornerbacks

Leigh Bodden, Patriots (U). Found a good home in Bill Belichick's scheme.

Richard Marshall, Panthers (CBA). Rising star is ready for big jump.
I'll admit it - I miss Leigh Bodden. Although Savage's trade for Shaun Rogers was necessary, there's still a part of me that wishes Sean Jones or Brodney Pool was the throw-in for the deal to happen. And if the Browns aren't planning on taking a corner early in the draft, why not welcome Bodden back?
Safeties

O.J. Atogwe, Rams (CBA). Good hitter and playmaker needs better teammates to shine.

Antoine Bethea, Colts (CBA). Has proved valuable in Bob Sanders' absence.

Atari Bigby, Packers (CBA). Always hits hard, but is an inconsistent.

Tyrone Carter, Steelers (U). Serviceable backup who can play either safety spot.

Ryan Clark, Steelers (U). Best suited to contribute at free safety.

Nick Collins, Packers (CBA). Has a great nose for the ball and big plays.

Roman Harper, Saints. Was a Pro Bowler next to Darren Sharper.

Dawan Landry, Ravens (CBA). Solid starter for run support and tackling.

Darren Sharper, Saints (U). Proved age (34) doesn't keep him from making big plays.
Does it even matter which of these players could, or should, come to Cleveland? Does anyone remember that Mike Furrey was possibly our team's best defensive back last season? Exactly.
The Pick
Perhaps this entire exercise has been in vain. Due to the lingering labor dispute, most of the players on Iyer's list will not even reach free agency. For example, free agency could address the team's needs at tight end and along the offensive line, but yet none of the top players will likely be available. However, it's the time of the year for speculation, so why not?
And since I went on the record advocating Florida's Joe Haden as the Browns' first draft pick, I'll offer the following free agent additions as well.
Let's go with the following:
Karlos Dansby - OLB
Marques Douglas - DE
Jarvis Green - DE
Leigh Bodden - CB
Ryan Clark - FS
As for the rest, the labor situation will sort out the landscape of 2010 free agency. However, it's worth noting that because of this situation, the Browns will essentially retain Jerome Harrison, Lawrence Vickers and D'Qwell Jackson for 2010. Add it all up and that's not too bad of a haul.
Or, at least it's a start.