And here we are at the end of the Naughts; the Decade of the Sequel. And the Decade of the Remake. And the Decade of Franchise Films. It could be w ...
As is tradition for The Mitch Man here at TheClevelandFan.com, he uses the last weekend of the year to look back on what we saw at the theaters in 200 ...

Merry Christmas to you and all your family and friends from all of us at The Cleveland Fan! With the holiday week, it's going to be a bit light on th ...
For those of you who have very little time to spare this week due to the last minute Christmas shopping and all, Mitch will make it simple for you and ...

It's all about "Avatar" this weekend at the theaters, which released today amid big time buzz and super early reviews. We're dispatching The Mitch Ma ...
That Morgan Freeman would star in a biography of Nelson Mandela is not the least bit surprising. That Clint Eastwood should direct Freeman in this ro ...

Once upon a time, vampires were some of the nastiest creatures out there in movie-land. Evil bloodsuckers without an inch of remorse or compassion. ...
A big week for movie releases as we head towards the holidays. The animated "The Princess and the Frog" and "Invictus" (directed by Clint Eastwood an ...
Being a sports website, we dispatch our trusty film critic Mitch Cyrus out to review every sports themed movie that hits the theaters. And unlike mos ...
An uncharacteristicly weak holiday weekend for theater releases this weekend, with "Old Dogs" (starring Robin Williams and John Travolta) as the most ...
The Crystal Ball - November 6 Releases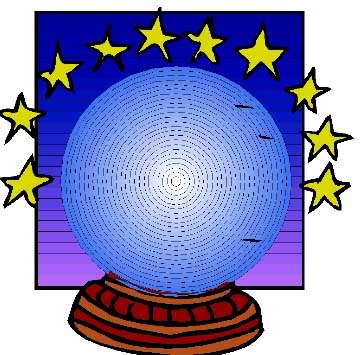 For Zoe
After taking a break from writing over the past few months, I feel the time is right to resume my duties here at TheClevelandFan.com, starting with bringing back The Crystal Ball as a weekly feature.
I took the time off as it was very difficult for me to find the proper frame of mind to write given the events that were transpiring for my family.
On June 3, my daughter Erin gave birth to a beautiful baby girl named Zoe Aris Fisher. But she was not even able to hold her after her birth. Zoe had an insidious birth defect called a congenital diaphragmatic hernia, a hole in her diaphragm that allowed her stomach, about half of her small intestines, and part of her liver to form in her chest cavity as opposed to her abdomen, which did not leave any room for her left lung to develop. The cause of CDH is unknown, but it does occur in one out of every 2,500 births...and the survival rate is only 50%. She was immediately rushed to Brenner Children's Hospital in Winston-Salem, NC, one of the finest pediatric care facilities in the world.
Zoe received fantastic care while at Brenner's. She made it through the ECMO treatment (a heart and lung machine used to oxygenate the blood) and surgery to move her organs to their correct location and to patch the diaphragm. Time and time again, Zoe would surprise the doctors by bouncing back from her surgeries, or down periods of her recovery. She showed a tremendous will to live that caused everyone in the Pediatric ICU to fall in love with her. After almost four months of treatment, we were starting to become optimistic that Zoe might indeed be able to come home.
But then things turned for the worst, and our darling Zoe received her angel's wings on October 22.
There are no words truly suitable to describe this kind of tragedy. My heart was broken when I had to bury both of my parents within 18 months of each other...but even though I felt Mom and Dad were too young (each passed at age 67), I still knew that this was the natural circle of life.
But this was not natural by any definition, and was totally devastating. To me, to my wonderful wife Clarissa, who was a complete rock for my daughter, and especially to my beautiful Erin and her husband Aaron. Her first child. My first grandchild. And then the unimaginable happens to take her away after less than five months. I can think of nothing more sickening in life than to have to take your child, your baby, to a funeral home and memorial park to make arrangements to bury her baby. But you do what you need to do for your family.
Zoe's brief life was not wasted, however. Far from it. She amazed everyone with her spirit and courage, and she changed many people for the better, myself included. Mostly she changed my daughter, and the strong, mature, determined young woman I see now is very different from who she was only a year ago. This type of event can wreck a marriage, but as my daughter and son-in-law have said, "we started this together, and we'll finish it together". I have no doubt that they will come through this even stronger.
A few days after Zoe was born, Erin found a ballad by the heavy metal band Vayden called "Zoe's Song", and it was as if it was written specifically for our little girl. They played it often at her room, and the words are still so meaningful even now.
Go to sleep little one don't be scared of the dark,
Remember what mommy's taught to you from the very start,
And even in the worst of times,
I need you to keep this in your mind,

There's an angel in your life,
There's an angel in your room,
There's an angel by your side,
Helping to see you through,
Just have a little faith,
It'll all fall into place,
And you'll make it through the day.
We will miss you and think of you always, Zoe, but at least now you are free. Free from the tubes, free from the needles, free from the drugs, free from the surgeries. Free now to traipse about God's Playground, with your great-grandparents to keep their eyes on you until you once again can see your parents.




For more information about Congenital Diaphragmatic Hernias, go to the Cherubs CDH Awareness web site at www.cdhsupport.org. And thanks once again to the marvelous doctors, nurses and technicians at Brenner Children's Hospital for giving us as much time as we had with her. I would also like to thank Rich Swerbinsky for his support of me during that time, and the well wishes from many of my friends at TheClevelandFan who were aware of the situation.
News and Rumors
Due to the time I've taken today to talk about Zoe, I'll skip this part for this week. But I'll pick right back up with this in next week's column.
This week's new movie releases:
The Men Who Stare at Goats
Starring: George Clooney, Ewan McGregor, Jeff Bridges, Kevin Spacey
Plot: In Iraq, a reporter meets a man who claims he's with a secret Army unit trained to use paranormal powers. Together, they search for his missing commander.
The BeerBuzz: This just looks too "off the wall" for me to resist. Jeff Bridges with an Army uniform AND a long gray ponytail? Keven Spacey in full Snark Form? Clooney in a comedy that may not suck (see also; "Leatherheads")? I'm there. And like any decent satire, it's getting a wide range of reviews, currently about 60% positive on RottenTomatoes. With no Browns game to waste my time with this weekend, I know what I'll be doing.
~~~~~~~~~~~~~~~~~~~~~~~~~~~~~~~
A Christmas Carol
Starring: the voices of Jim Carrey, Gary Oldman, and Colin Firth
Plot: A re-telling of the classic Dickens Christmas story using the animation techniques seen with "The Polar Express" and "Beowulf"
The BeerBuzz: Here is another movie with critics split almost right down the middle. Some like the dazzling special effects...some think that they distract from the story. In either case, the one positive I'm taking out of this is that Zemeckis is at least faithful to the original material...something that was a bit of a concern for me after the mess that was "Beowulf".
~~~~~~~~~~~~~~~~~~~~~~~~~~~~~~~
The Box
Starring: Cameron Diaz, James Marsden, Frank Langella
Plot: A young couple is gifted with a mysterious box that promises them a handsome windfall with deadly consequences.
The BeerBuzz: Looks to be a "good but not great" thriller. Highly imaginative and original, but somewhat over-the-top and preposterous. Still, it looks to be a good departure from the norm for both Diaz and Marsden. And what the hell is that going on with Frank Langella's face?
~~~~~~~~~~~~~~~~~~~~~~~~~~~~~~~
The Fourth Kind
Starring: Milla Jovovich, Elias Koteus, Will Patton
Plot: An investigator is dispatched to Nome, Alaska to puzzle out a 40-year-long mystery involving an extraordinary number of unexplained disappearances in the town. Her videotaped evidence looks to present the most convincing evidence of alien abduction ever documented.
The BeerBuzz: The latest attempt to bump "Paranormal Activity" off of the top of the Scary Picture Throne is going to fall woefully short of its mark. The consensus is that it will fail for one simple reason; it's just not that scary.
~~~~~~~~~~~~~~~~~~~~~~~~~~~~~~~
New DVD Releases
Looking at this week, and the next several weeks, we are going to be seeing some great additions to your rental queues.
Up - This one goes down as a rarity for me; a dvd that I'll willingly buy, not rent, sight unseen. Nope...I never got around to seeing it this summer with everything else going on, but from all descriptions, it is another bit of pure genius from Pixar. When I first heard of the film, I was saying "animated film about an 80 year old man tying a bunch of balloons to his house to float away? This may be Pixar's first flop". I was as right about that one as I was about Mangini being a good coach.
The Ugly Truth - Gerard Butler in another romantic comedy, this time opposite Katherine Hiegl as two "opposites attract" star crossed lovers. I'm not really sure if this is any different at all from "Someone Like You", the Ashley Judd/Hugh Jackman romantic comedy.
The Goods: Live Hard, Sell Hard - You would think with Jeremy Piven as a used car salesman, that this film would be funny and clever. Wrong on both counts. How about "unfunny and vulgar?"
Calendar Watch
Next week; Pirate Radio, 2012
Upcoming Biggies (click on the hyperlink to view the available trailers).
The Blind Side - November 20 - Sandra Bullock stars in the real-life story of Michael Oher, a homeless teen taken in by a rich white family in Texas, who earlier this year became the first round pick of the Baltimore Ravens (I'll try not to gag too much about that).
Twilight Saga: New Moon - November 20 - Teenage girls everywhere (and their mothers) are going positively nuts about the next chapter of the sappy story of Bell and Edward, the forlorn vampire. Not quite TrueBlood.
The Road - November 25 - Viggo Mortensen as a man walking with his son for months across a ravaged, post-apocalyptic landscape in search of civilization. Charlize Theron co-stars.
Brothers - December 4 - Tobey Maguire stars as a soldier assumed to be dead. His unexpected return finds his house in an uproar as his brother (Jake Gyllenhaal) has taken head of the house responsibilities with his wife (Natalie Portman).
Invictus - December 11 - Clint Eastwood directs a look at life of Nelson Mandela (Morgan Freeman) after the fall of apartheid in South Africa during his first term as president when campaigned to host the 1995 Rugby World Cup event as an opportunity to unite his countrymen.
The Lovely Bones - December 11 - Peter Jackson's latest, about the ghost of a young, murdered girl watching over her family and friends' reactions to the event. Mark Wahlberg and Rachel Weisz star.
Avatar - December 18 - James Cameron has spent years putting together this big budget, CGI heavy film about a strange, distant world and its inhabitants. Not getting a lot of love from the fanbois, though.
Up in the Air - December 25 George Clooney as a corporate-downsizing expert whose cherished life on the road is threatened just as he is on the cusp of reaching ten million frequent flyer miles and just after he's met the frequent-traveler woman of his dreams.
Nine - December 25 - Musical version of Fellini's classic 8 ½, about a famous film director and all the women he deals with. With Daniel Day-Lewis, Penelope Cruz, Nicole Kidman, Kate Hudson, Sophia Loren, and Judi Dench.
Sherlock Holmes - December 25th - Guy Ritchie's interpretation of the famous sleuth, with Robert Downey, Jr. in the lead role
The Imaginarium of Doctor Parnassus - December 25 - A story-telling doctor's deal with the devil sends him scrambling to save his daughter on the eve of her 16th birthday. Terry Gilliam's wild tale is the last movie from Heath Ledger, who passed during shooting. In his place, Colin Farrel, Jude Law, and Johnny Depp all play the same character as Ledger, in a "Doctor Who" type manner.
The Book of Eli - January 15 - Denzel Washington as a lone man fighting his way across a post apocalyptic country in order to protect a sacred book that holds the secrets to saving humankind.
The Wolfman - February 12 - Lots of date changes for this remake of the classic horror tale, starring Benicio Del Torro and Anthony Hopkins. Let's hope that doesn't mean that this is a stinker.
Shutter Island - February 19 - Martin Scorsese working once again with Leonardo DiCaprio in this mystery set in 1954. Pushed back from 2009 due to marketing concerns...this still looks like an incredible movie.