And here we are at the end of the Naughts; the Decade of the Sequel. And the Decade of the Remake. And the Decade of Franchise Films. It could be w ...
As is tradition for The Mitch Man here at TheClevelandFan.com, he uses the last weekend of the year to look back on what we saw at the theaters in 200 ...

Merry Christmas to you and all your family and friends from all of us at The Cleveland Fan! With the holiday week, it's going to be a bit light on th ...
For those of you who have very little time to spare this week due to the last minute Christmas shopping and all, Mitch will make it simple for you and ...

It's all about "Avatar" this weekend at the theaters, which released today amid big time buzz and super early reviews. We're dispatching The Mitch Ma ...
That Morgan Freeman would star in a biography of Nelson Mandela is not the least bit surprising. That Clint Eastwood should direct Freeman in this ro ...

Once upon a time, vampires were some of the nastiest creatures out there in movie-land. Evil bloodsuckers without an inch of remorse or compassion. ...
Being a sports website, we dispatch our trusty film critic Mitch Cyrus out to review every sports themed movie that hits the theaters. And unlike mos ...
An uncharacteristicly weak holiday weekend for theater releases this weekend, with "Old Dogs" (starring Robin Williams and John Travolta) as the most ...
The Crystal Ball - December 11 Releases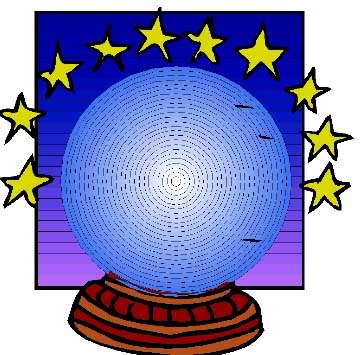 Nothing like coming back to work, and then almost immediately taking a vacation. So it's time to catch up.
And for any readers of this column who are Steelers fans....bwhahahahaha (sorry...couldn't resist).
News and Rumors
~ Bad news on the Bourne front. Paul Greengrass has said that "at this time", he's not looking to direct another movie about Jason Bourne. Which prompted Matt Damon to state that he will not do another one without Greengrass. As far as I'm concerned, there can't be another Bourne movie worth watching unless those two are involved. Fear not...as the previews from the upcoming movie "Green Zone" (directed by Greengrass and staring Damon) make it look like the next thing to a Bourne movie.
~ HBO has announced that they will re-run "Band of Brothers" starting January 3rd. Obviously, this will be a run-up to the next chapter in that amazing story, "The Pacific", in which Spielberg and Hanks presents stories of the Pacific theater during WWII. I don't think my expectations have ever been so high for a series...and yet I still get the feeling that it's going to exceed them all.
~ Speaking of HBO, they are saying goodbye to "Flight of the Conchords" after two seasons. I guess obtuse New Zealand comedies about goofy musicians just wasn't quite everyone's cup of tea.
~ Visuals are being put out from the Tron sequel/remake "Tron Legacy". See them at IMDB.com. There is also a teaser trailer on the site that looks pretty damn awesome.
~ The season finale on the fantastic Showtime series "Dexter" is this Sunday. I'm almost hoping that Arthur Mitchell doesn't end up on Dexter's table, as John Lithgow has truly created one of the greatest television psychos of all time.
~ Once upon a time a remake of the classic 1966 sci-fi film "Fantastic Voyage" was attached to the man I now consider the biggest hack other than M. Night Shyamala...Roland Emmerich ("10,000 BC", "2012"). If that were still the case, this blurb would be in the next category down. But there has been a change. The man who will now direct the story of a group of scientists and doctors shrunk to microscopic level along with a small submarine and injected into a man's body to perform internal brain surgery is none other than James Cameron. Rah!
Stupid Remakes and Sequels
~ Maybe I really shouldn't put this here since it involves one of my favorite actresses...but I can't help myself. Natalie Portman is set to star in a...get this...mixing of Jane Austen and George Romero in "Pride and Prejudice and Zombies", which is a graphic novel telling the 19th century social wrangling while putting the undead amongst them. Oookkkkaaaaayyyyy.
This week's new movie releases:
"The Lovely Bones" is also being "released" this week. But since it's a very limited release (3 theaters), I'll do my usual thing and hold off previewing it until it comes out nationwide on January 15th.
The Princes and the Frog (expanding to nationwide release)
Starring: The voices of Oprah Winfrey, TRerrence Howard, John Goodman, Bruno Campos, and Anika Noni Rose
Plot: A fairy tale set in Jazz Age-era New Orleans and centered on a young girl named Princess Tiana and her fateful kiss with a frog prince who desperately wants to be human again.
The BeerBuzz: The big animated family film of the holiday season, and sure to be another Disney hit...but I don't see it approaching the numbers seen by Pixar films. Mostly as this is geared towards the under-10 crowd. To look at it all through a sociologists standpoint, I find it interesting that Disney's last few old-style animated films has continued a theme of diversity; focusing on Arab culture ("Aladdin"), Native American Culture ("Pocahontas"), Chinese Culture ("Mulan"), and now African American, with a little mixing in of Creole.
~~~~~~~~~~~~~~~~~~~~~~~~~~~~~~~
Invictus
Starring: Morgan Freeman, Matt Damon
Plot: Nelson Mandela, in his first term as the South African President, initiates a unique venture to unite the apartheid-torn land: enlist the national rugby team on a mission to win the 1995 Rugby World Cup.
The BeerBuzz: Clint Eastwood directs this historical drama, and it looks like it's an almost sure bet to receive one of the now ten Oscar nominations that will be handed out for Best Picture. Universal praise has been coming in for Freeman, in a role that he seemed born to play, Damon, and Eastwood. I don't know that I've ever seen a rugby movie...but since it's a sports movie...and it's made by Clint...I'll be there. I'll let you know what I think sometime next week.
~~~~~~~~~~~~~~~~~~~~~~~~~~~~~~~
New DVD Releases:
Since I missed running this column last week, let's catch up on those released on Dec. 8th as well, because there are a lot of high interest ones out there now.
Harry Potter and the Half Blood Prince - If you are a fan of this series, then it just keeps getting better and better. This movie was a bit of a "calm before the storm" that will be the two part finale of "Harry Potter and the Deathly Hallows". But even with a lot of lighter moments, and smile inducing teen angst as our heroes deal with puberty...there are still plenty of intense, scary, and surprisingly dark moments here.
Public Enemies - Johnny Depp solidifies his position as one of the top five actors in Hollywood in this Michael Mann tale of the last years of John Dillinger's life. Great period piece, and Mann still has his touch with the heavy action sequences. Even Christian Bale's once again sub-par acting can't ruin the fun you'll have watching Depp and his gang.
Julie & Julia - A surprise hit of the summer. Meryl Streep is once again looking at an Oscar nomination, this time from the most curious of choices, playing Julia Child in this split movie chronicling the famous chef's rise to prominence, and the young blogger Julie Powell (Amy Adams), who writes about her attempt to cook all 524 recipes in Child's "Mastering the Art of French Cooking" in one year.
The Hangover - Guilty pleasure of the year for me. This movie came out of nowhere to be a HUGE hit this summer. It works because while it may be a sometimes over-the-top gross out comedy, it also has a great mystery hook: Where is the Groom, and what the hell happened?" Great performances and chemistry from the three main characters are what truly separates this from others in the genre.
Inglorius Basterds - Tarantino's best work since "Pulp Fiction"...without question. But don't go in thinking this is a Brad Pitt movie, as Pitt's character is in less than half of the film. There are several overlapping tales here, all of them very well done. And look for one of the greatest villain performances I've ever seen with Christoph Waltz as Col. Hans Landa...another sure lock for an Oscar nomination.
G-Force - Five movies listed above well worth renting...and a tale featuring CGI hamsters as secret agents. The choice is yours.
Calendar Watch
Next week; Avatar, Did You Hear About the Morgans?
Upcoming Biggies (click on the hyperlink to view the available trailers).
Up in the Air - December 25 George Clooney as a corporate-downsizing expert whose cherished life on the road is threatened just as he is on the cusp of reaching ten million frequent flyer miles and just after he's met the frequent-traveler woman of his dreams.
Nine - December 25 - Musical version of Fellini's classic 8 ½, about a famous film director and all the women he deals with. With Daniel Day-Lewis, Penelope Cruz, Nicole Kidman, Kate Hudson, Sophia Loren, and Judi Dench.
Sherlock Holmes - December 25th - Guy Ritchie's interpretation of the famous sleuth, with Robert Downey, Jr. in the lead role
The Imaginarium of Doctor Parnassus - December 25 - A story-telling doctor's deal with the devil sends him scrambling to save his daughter on the eve of her 16th birthday. Terry Gilliam's wild tale is the last movie from Heath Ledger, who passed during shooting. In his place, Colin Farrel, Jude Law, and Johnny Depp all play the same character as Ledger, in a "Doctor Who" type manner.
The Lovely Bones - December 25 (limited, expanding ??) - Peter Jackson's latest, about the ghost of a young, murdered girl watching over her family and friends' reactions to the event. Mark Wahlberg and Rachel Weisz star.
The Book of Eli - January 15 - Denzel Washington as a lone man fighting his way across a post apocalyptic country in order to protect a sacred book that holds the secrets to saving humankind.
The Wolfman - February 12 - Lots of date changes for this remake of the classic horror tale, starring Benicio Del Torro and Anthony Hopkins. Let's hope that doesn't mean that this is a stinker.
Shutter Island - February 19 - Martin Scorsese working once again with Leonardo DiCaprio in this mystery set in 1954. Pushed back from 2009 due to marketing concerns...this still looks like an incredible movie.
Clash of the Titans - March 26 - Re-imaging of the campy Harry Hamlin sword-and-sandals film from the 80s. The trailer looks intriguing, at least