And here we are at the end of the Naughts; the Decade of the Sequel. And the Decade of the Remake. And the Decade of Franchise Films. It could be w ...
As is tradition for The Mitch Man here at TheClevelandFan.com, he uses the last weekend of the year to look back on what we saw at the theaters in 200 ...

Merry Christmas to you and all your family and friends from all of us at The Cleveland Fan! With the holiday week, it's going to be a bit light on th ...
For those of you who have very little time to spare this week due to the last minute Christmas shopping and all, Mitch will make it simple for you and ...

It's all about "Avatar" this weekend at the theaters, which released today amid big time buzz and super early reviews. We're dispatching The Mitch Ma ...
That Morgan Freeman would star in a biography of Nelson Mandela is not the least bit surprising. That Clint Eastwood should direct Freeman in this ro ...

Once upon a time, vampires were some of the nastiest creatures out there in movie-land. Evil bloodsuckers without an inch of remorse or compassion. ...
A big week for movie releases as we head towards the holidays. The animated "The Princess and the Frog" and "Invictus" (directed by Clint Eastwood an ...
Being a sports website, we dispatch our trusty film critic Mitch Cyrus out to review every sports themed movie that hits the theaters. And unlike mos ...
An uncharacteristicly weak holiday weekend for theater releases this weekend, with "Old Dogs" (starring Robin Williams and John Travolta) as the most ...
The Crystal Ball: October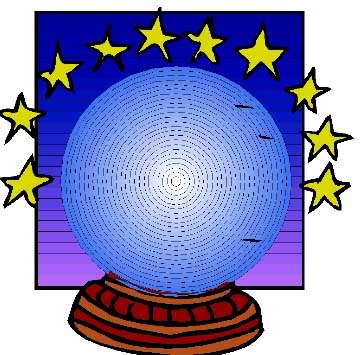 And we bid a not-so-found adieu to the month of September.
I'm not sure which side of me is happier to see this month end; the Sports Fan wanting to forget about the horrible start to the Browns season, and the end of the disastrous Indians year, or the Movie Fan who saw nothing but crud released this month.
We all know the month the Tribe and Brownies had. As far as movies go, I stated that there were four movies that piqued my interest; "Gamer", "9", "The Informant!", and "Surrogates". For the record; none of them were any good, although some people have raved about Matt Damon's performance in "The Informant!", but most will readily admit that it's a difficult movie to watch. The others? You will see a review out this weekend for "Surrogates". For those of you thinking about going out to see it tonight or tomorrow, here's a sneak preview: Don't.
So as we go into October, for Movie Fans, there are some things to look forward to. While the big ticket movies won't come out until next month, there are some potential gems starting this week.
As Sports Fans? Well...at least we have the Cavaliers to look forward to.
News and Rumors
~ Updates on the "Thor" movie. Despite Disney buying out Marvel and then promising cuts, it looks like this Kenneth Branagh directed film is still moving forward as planned. Natalie Portman has signed on to play Thor's human love, Jane Foster. As mentioned earlier, Chris Hemsworth (George Kirk in "Star Trek") will play the Norse God/Superhero. Colm Feore, mocked by me for weeks last year as First Old Man Henry in "24", will play an unnamed villain.
~ Quentin Tarantino has announced plans for a "Kill Bill 3", to be released in 2014. No real news about it yet, other than Tarantino picked the date because he "wanted there to be a 10 year break between the second and third film".
~Jamie Foxx will have another movie with his "The Soloist" co-star Robert Downey, Jr. The two will work together in the comedy "Due Date", with Foxx playing the old pal of an expectant father (Downey, Jr) who takes a cross country road trip in order to be present when his wife (Michelle Monaghan) give birth to their first child. Haven't they ever heard of a thing called "airplanes"?
~ Remember a couple of seasons ago on "Entourage", when Vince was supposed to be up for the lead I a movie about the life of the Ramones? Well...I'm not sure if Adrian Grenier will be up for the role of Joey, but Fox Searchlight is looking at making a film based on the memoir "I Slept with Joey Ramone".
~ Will Smith and Charlize Theron have signed on to reprise their superhero roles in a sequel to 2008's "Hancock". Peter Berg will once again direct.
~ Highest ratings ever on Showtime last week for the premiers of "Dexter" and "Californication". As we've discussed on the boards, Dexter's fourth season started fast out of the gate, and looks to be one of its best. And after what I thought was a down year last year, "Californication" looks to have the potential to return to the excellence shown in its first season as well.
Stupid Remakes and Sequels
~ Talks of another reboot for "Godzilla". Now I'd like to say that NOTHING could ever be as bad as the "Godzilla 2000" movie with Matthew Broderick and Jean Reno...but I won't say it, because I know that every time I think Hollywood has hit rock bottom; they break out a jackhammer and start to work on a sub-basement.
~ "Transformers 3" has officially had a release date announced; July 1, 2011. No announcement on plot...which is OK, because they still haven't announced the plot for Transformers 2.
October New Movie Releases:
Note: The movies I preview are the ones that are being released nationwide. So you will not be seeing previews of films coming out in limited release, as I don't live in New York or Los Angeles...and since 95% of our readers don't live there anyway...don't worry about them. If they are good enough to merit a wider release, or Oscar talk...I'll preview them later.
Zombieland (October 2)
Starring: Woody Harrelson, Jesse Eisenberg, Emma Stone
Plot: The world has been overrun by zombies, and the guy described as "the most frightened person on Earth" musters the courage to lead a band of refugees on a cross-country pilgrimage to an amusement park where they think they'll be safe.
The BriefBeerBuzz: Very high praises are being sang for this comedy, especially for Woody Harrelson as the expert zombie killer. My original thoughts on this were that it was just going to be a cheap rip-off of the excellent zombie comedy "Sean of the Dead". But no...it appears to be a movie that can stand up on its own merits (and then have a piano drop on it). In any case, this looks to be a good choice for those who were looking forward to "Jennifer's Body", and then sadly disappointed when they saw it.
~~~~~~~~~~~~~~~~~~~~~~~~~~~~~~~
Whip It (October 2)
Starring: Ellen Page, Marcia Gay Harden, Drew Barrymore
Plot: A high school misfit finds a way of dealing with her small-town misery after she discovers a roller derby league in nearby Austin, Texas.
The BriefBeerBuzz: This collaboration between Ellen Page and Drew Barrymore has been one of the most anticipated films of many a critic...myself included. Early buzz is good, not great. Not exactly for the testosterone set; but not entirely a chick-flick, either. Probably well worth renting if you're too busy to catch it in the theater.
~~~~~~~~~~~~~~~~~~~~~~~~~~~~~~~
The Invention of Lying (October 2)
Starring: Ricky Gervais, Jennifer Garner, Rob Lowe
Plot: A comedy set in a world where no one has ever lied, until a writer seizes upon the concept for personal gain.
The BriefBeerBuzz: Gotta say that I love the concept. Then again; I liked the concept of "Surrogates", so there ya' go. My biggest concern is that it falls back too much upon normal romantic comedy clichés, and doesn't get enough into the actual concepts of its plot.
~~~~~~~~~~~~~~~~~~~~~~~~~~~~~~~
Toy Story / Toy Story 2 (3D) (October 2)
Starring: If you need me to tell you...
Plot: Again...if you need my help on this one.
The BriefBeerBuzz: Very limited "Special Event" in showing two of the Greatest Animations Ever in 3-D. Should pull in some MAJOR cash for Pixar (and take a huge bite out of the box office receipts for "Cloudy with a Chance of Meatballs").
~~~~~~~~~~~~~~~~~~~~~~~~~~~~~~~
Capitalism: A Love Story (Nationwide Release October 2)
Starring: Roger Moore
Plot: A semi-comic documentary about the current financial situation in the U.S.
The BriefBeerBuzz: You know exactly what you are going to get in this film. If you are on the far left; you think Moore is a genius. If you are on the far right (or even the "not-so-far right"), you think Moore is scum. For those in the middle? It might make an interesting rental at some point.
~~~~~~~~~~~~~~~~~~~~~~~~~~~~~~~
Couples Retreat (October 9)
Starring: Vince Vaughn, Jason Bateman, Jon Favreau
Plot: Four couples settle into a tropical island resort for a vacation. While one couple is there to work on their marriage, the others fail to realize that participation in the therapy sessions is not optional.
The BriefBeerBuzz: Great cast, starting with the former "Swingers" Vaughn and Favreau, along with Malin Akerman, Kristen Bell, Kristen Davis, and small roles for Jean Reno and Joh Michael Higgins. The trick will be making this a lot funnier than the last "bad relationship" movie featuring Vaughn, "The Break Up". I'm not extremely optimistic, however.
~~~~~~~~~~~~~~~~~~~~~~~~~~~~~~~
Night of the Demons (October 9)
Starring: Shannon Elizabeth, Monica Keena, Edward Furlong
Plot: A group of kids go to a Halloween party, only to have to face down a group of demons.
The BriefBeerBuzz: Are you kidding me? Between the D-List cast and the no name director, this looks to be a total waste. Let's put it this way; it's a horror movie focusing on Halloween that's being released three weeks BEFORE Halloween. It will be lucky to do $10 million total at the box office.
~~~~~~~~~~~~~~~~~~~~~~~~~~~~~~~
Law Abiding Citizen (October 16)
Starring: Jamie Foxx, Gerard Butler, Viola Davis
Plot: After a family man is failed by the court system, he concocts a series of events to extract his reveng on the killer of his wife and daughter...all from inside a jail cell.
The BriefBeerBuzz: I was quick to semi-dismiss this upon seeing the first trailer, but in doing a little research, there may be more to this that meets the eye. Now if they do the stereotypical "man goes too far in revenge" route, it'll be about a 1 ½ football movie. But if they do what I'm hearing they have, and really make Butler's character extremely complex and layerd...then it may be worth watching.
~~~~~~~~~~~~~~~~~~~~~~~~~~~~~~~
The Stepfather (October 16)
Starring: Penn Badgley, Dylan Walsh, Sela Ward
Plot: A kid returns from military school to find his mother living with her new boyfriend; someone who could be hiding a dark side.
The BriefBeerBuzz: Some movies don't need to be remade. In this case, "The Stepfather" shouldn't have been made ONCE, let alone a crappy remake featuring second rate TV actors.
~~~~~~~~~~~~~~~~~~~~~~~~~~~~~~~
Where the Wild Things Are (October 16)
Starring: Benicio Del Toro, Catherine O'Hara, Forest Whitaker
Plot: Young, mischievous Max is sent to bed without his supper, but when his bedroom turns into a magical jungle landscape filled with strange creatures, he embarks on a wild imaginary adventure.
The BriefBeerBuzz: Huge buzz on this one. A immensely popular book, Spike Jonze directing it...and stories that the studio executives FREAKED at early test screenings that evidently had little kids running out of the theater screaming and crying. Too bad I never did drugs...because this might be one movie that would be a blast to watch while stoned (no...I'm not advocating that...).
~~~~~~~~~~~~~~~~~~~~~~~~~~~~~~~
I Hope They Server Beer in Hell (Nationwide Expansion October 16)
Starring: Matt Czuchry, Jesse Bradford, Keri Lynn Pratt
Plot: A guy tries to patch things up with his soon-to-be-married pal after botching things up at his bachelor party.
The BriefBeerBuzz: This has already been released, and to not-so-hot reviews...making me wonder why they are taking nationwide this adaptation of Blogger Tucker Max's tales of being a dick.
~~~~~~~~~~~~~~~~~~~~~~~~~~~~~~~
Amelia (October 23)
Starring: Hilary Swank, Ewan McGregor, Richard Gere
Plot: A look at the life of Amelia Earhart, the American pilot who disappeared while flying over the Pacific Ocean in 1937 on her history-making flight around the world.
The BriefBeerBuzz: Very big Oscar push for Swank as best actress. Good buzz for Gere and McGregor as well, playing Earhart's liberated husband and star crossed suitor, respectively. But since even Scorsese couldn't score box office gold or Oscar gold with "The Aviator"...I wonder how this could be expected to do any better. My guess it will be like last year's "Changeling" with Angelina Jolie. Mediocre box office, and high buzz for Swank...until the other Oscar contenders come out, after which this will be forgotten.
~~~~~~~~~~~~~~~~~~~~~~~~~~~~~~~
Astro Boy (October 23)
Starring: the voices of Freddie Highmore, Nicolas Cage, and Kristen Bell
Plot: A robot is created in the image of a brilliant scientist's dead son. Unable to fulfill the grieving man's expectations, the Astro Boy embarks on a journey in search of acceptance.
The BriefBeerBuzz: The plot description reads a bit like "A.I.: Artificial Intelligence", doesn't it? The trailers look interesting, at least. I have no real idea what to expect from this one, as the studio has been very secretive on the project.
~~~~~~~~~~~~~~~~~~~~~~~~~~~~~~~
Cirque du Freak: The Vampire's Assistant (October 23)
Starring: John C. Reilly, Ken Watanabe, Selma Hayek
Plot: A traveling freak show's most mysterious attraction recruits a teenager as his assistant, though the young man soon finds himself used as a pawn in a battle between vampires and their deadlier counterparts.
The BriefBeerBuzz: OK...what's a "deadlier counterpart" to a vampire? I don't know, and I'm not sure that I care to find out. Maybe they're trying to tap an audience here in the lull between the end of "True Blood" and the release next month of "New Moon". Sorry...I'm just about vampire-ed out. Although I am intrigued by the concept of a bearded Salma Hayek, however.
~~~~~~~~~~~~~~~~~~~~~~~~~~~~~~~
Saw VI (October 23)
Starring: Tobin Bell and a bunch of red colored corn syrup.
Plot: Torture. Terrorize. Kill in Gross Manners. Lather. Rinse. Repeat.
The BriefBeerBuzz: It's Halloween...therefore it's time to release another senseless piece of torture porn out for the mindless dregs who get off on this crap.
~~~~~~~~~~~~~~~~~~~~~~~~~~~~~~~
This Is It (October 28)
Starring: Michael Jackson
Plot: A compilation of interviews, rehearsals, and backstage footage of Michael Jackson as he prepared for his series of sold out shows in London.
The BriefBeerBuzz: The whole concept of this film galls me. The promoters of Jackson's London shows obviously lost a boatload of money when the Weird One croaked. So This Is It: a crass way to try to recoup some of their losses by showing pretty much anything they could find on film in the last few weeks before his death. As if the 24/7 coverage on all of the networks wasn't bad enough.
~~~~~~~~~~~~~~~~~~~~~~~~~~~~~~~
October DVD Releases
Year One (10/6/09) - Jack Black and Michael Cera in a pre-historic buddy/road flick. Huge box-office bomb.
Imagine That (10/6/09) - Speaking of Bombs...this "family" tale from Eddie Murphy might be up for all kinds of Razzies next year, as it was almost as mocked as the last Murphy stinker, "Meet Dave".
My Life In Ruins (10/6/09) - Nia Vardalos's Career might be in ruins after this poor follow-up to her surprise hit "My Big Fat Greek Wedding".
Brothers Bloom (10/6/09) - Con Artist film with Adrian Brody and Mark Ruffalo going after rich, beautiful, and eccentric heiress Rachel Weisz
The Proposal (10/13/09) - Surprise hit of the summer, with Sandra Bullock playing a corporate shark who will be deported back to Canada unless she can blackmail her younger assistant (Ryan Reynolds) into marrying her.
Land of the Lost (10/13/09) - Another same-old, same-old performance by Will Farrell as a clueless dope. This time, the audiences totally rejected his attempt to remake a cult-hit Saturday morning TV show into an idiotic comedy.
Drag Me to Hell (10/13/09) - Critically acclaimed horror film as Sam Raimi goes back to his "Army of Darkness" roots to give a scary, funny, and completely unique scary flick.
Transformers: Revenge of the Fallen (10/20/09) - $400 million at the US box office and counting for the second Blockbuster from schlupmeister Michael Bay. Critics be damned, the movie will still rake in millions more in DVD sales.
Ice Age: Dawn of the Dinosaurs (10/27/09) - While the scripts keep getting lamer in this series, the special effects and cuddly characters still get the interest of the under-10 crowd.
Orphan (10/27/09) - Have to have one horror film at least released for Halloween, so you get this standard tale of an evil little girl bent on destruction. Yawn.