And here we are at the end of the Naughts; the Decade of the Sequel. And the Decade of the Remake. And the Decade of Franchise Films. It could be w ...
As is tradition for The Mitch Man here at TheClevelandFan.com, he uses the last weekend of the year to look back on what we saw at the theaters in 200 ...

Merry Christmas to you and all your family and friends from all of us at The Cleveland Fan! With the holiday week, it's going to be a bit light on th ...
For those of you who have very little time to spare this week due to the last minute Christmas shopping and all, Mitch will make it simple for you and ...

It's all about "Avatar" this weekend at the theaters, which released today amid big time buzz and super early reviews. We're dispatching The Mitch Ma ...
That Morgan Freeman would star in a biography of Nelson Mandela is not the least bit surprising. That Clint Eastwood should direct Freeman in this ro ...

Once upon a time, vampires were some of the nastiest creatures out there in movie-land. Evil bloodsuckers without an inch of remorse or compassion. ...
A big week for movie releases as we head towards the holidays. The animated "The Princess and the Frog" and "Invictus" (directed by Clint Eastwood an ...
Being a sports website, we dispatch our trusty film critic Mitch Cyrus out to review every sports themed movie that hits the theaters. And unlike mos ...
An uncharacteristicly weak holiday weekend for theater releases this weekend, with "Old Dogs" (starring Robin Williams and John Travolta) as the most ...
The Crystal Ball: September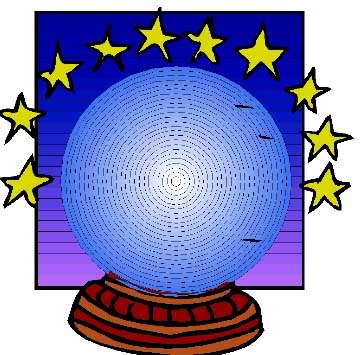 It's baaaaaaaccckkk!
Sorta.
Simply put, the movies and videos that come out during September and October are 99% crap. So rather than putting myself and the readers through a Chinese Water Torture routine of discussing the banality of it all in a weekly drip, drip, drip fashion (or is it flop, flop, flop?), I'm going to slowly ease back into this by giving a high level oversight of the month all in One Swell Foop.
And believe me...you need "high level oversight"...say around 37,000 feet, to avoid the stench of this month's selections.
Luckily...we now have FOOTBALL to watch, so who cares how much this tripe stinks?
News and Rumors
Touching on The Big News Items that have occurred since we last met in July...
~ Sign of Flops To Come. "The Wolfman", with Benicio Del Toro and Anthony Hopkins was supposed to be a huge tentpole type movie coming out in the prime slot of Thanksgiving Weekend. Now? It's been re-edited, and move to FEBRUARY (aka; the only month that's a bigger dumping ground of crappy films than September). Ouch.
~ Disney has purchased Marvel Comics. Spider-Man with Mouse Ears...ugh. OTOH, perhaps some Disney magic can help us forget "Wolverine". I "real news" about the takeover, it's being reported that Disney will not be sinking as much money into the films as Marvel did. This won't change a thing for "Iron Man 2", as it's already well into production, but it may impact future projects like "Avengers", "Thor", and other "X-Men Origin" films.
~ Stephen Spielberg collaborated with Michael Crichton twice...with pretty good results each time: "Jurassic Park", and the TV series "E.R.". Kind of hard to "collaborate" with Crichton now since he died...but Spielberg will be taking on another Crichton project, adapting the novel "Pirate Latitudes", a tale taking place in 1665, concerning a plan to infiltrate Port Royal and raid a Spanish galleon filled with treasure. No word on Jack Sparrow's connection.
~ This is now off the "Rumor" category and is a "Fact". Ridley Scott will be directing a prequel to "Alien". Consider me stoked.
~ The bad news? The excellent second season of "TrueBlood" will be coming to a conclusion on September 13th. The good news? The fourth season of "Dexter" starts two weeks later.
Stupid Remakes and Sequels
~ Bryan Singer is looking to do a big screen version of "Battlestar Gallactica". The debate is whether or not it will be based off from the excellent SyFy series that recently ended, or the God-Awful campy 1970s series that featured Ben Cartwright In Space. My fear is that it will be the latter, which is why it's in this category
September New Movie Releases:
Gamer (September 4)
Starring: Gerard Butler, Michael C. Hall, Ludicris
Plot: Set in a future world where humans can control other humans in multi-player video games, a star player looks to regain his independence by taking down the game's mastermind.
The BriefBeerBuzz: Two of my favorite actors in Butler and Hall. Unfortunately, this looks like just a bland, warmed over version of "The Running Man". Might be an OK rental.
~~~~~~~~~~~~~~~~~~~~~~~~~~~~~~~
All About Steve (September 4)
Starring: Sandra Bullock, Bradley Cooper, Thomas Haden Church
Plot: After one date with a CNN cameraman, a brilliant crossword puzzle creator starts stalking him.
The BriefBeerBuzz: I have no idea how the now cougarish Miss Bullock pulled of a $100 million hit with the lame "The Proposal", but there is no way lightning strikes twice with this awful film. If you allow your wife/girlfriend to drag you to this...you become The Definition of "pathetic".
~~~~~~~~~~~~~~~~~~~~~~~~~~~~~~~
Extact (September 4)
Starring: Jason Bateman, Kristen Wiig, Ben Affleck
Plot: The owner of a flower extract plant tries to contend with myriad personal and professional problems.
The BriefBeerBuzz: What the hell happened to Mike Judge as a director? OK, maybe it's not that bad, but I would expect more from this lineup than what this uneven comedy is reported to being. Catch it on HBO at some point.
~~~~~~~~~~~~~~~~~~~~~~~~~~~~~~~
9 (September 9)
Starring: The voices of Elijah Wood, Jennifer Connelly, Christopher Plummer, and Crispin Glover
Plot: An animated post-apocalyptic tale of puppets coming to life and trying to save the world from the
The BriefBeerBuzz: Sounds like this may be the "save the world from the machines" movie that "Terminator: Salvation" should have been. Produced and imagined by Tim Burton, which means I'm more than willing to give this one a shot.
~~~~~~~~~~~~~~~~~~~~~~~~~~~~~~~
Sorority Row (September 11)
Starring: Briana Evigan, Rumer Willis, Carrie Fisher
Plot: A group of sorority girls pledge to keep mum on the accidental death of one of their sisters, and then start getting bumped off after graduation
The BriefBeerBuzz: The 9,999th version of "I Know What You Did Last Summer". I know what I'm NOT going to do; see this film.
~~~~~~~~~~~~~~~~~~~~~~~~~~~~~~~
Tyler Perry's I Can Do Bad All By Myself (September 11)
Starring: Tyler Perry, Taraji P. Henson, Adam Rodreguez
Plot: Medea drags three teens who tried to rob her to the home of their aunt, a hard-living nightclub singer who doesn't want the responsibility.
The BriefBeerBuzz: Enough with Madea. Time for Tyler Perry to get some damn psychotherapy for his cross-dressing fetish. Very Funny.
~~~~~~~~~~~~~~~~~~~~~~~~~~~~~~~
Whiteout (September 11)
Starring: Kate Beckinsale, Gabriel Macht, Tom Skerritt
Plot: At the McMurdo Station in Antarctica, a U.S. Marshall looks to find a killer before the sun sets for six months.
The BriefBeerBuzz: I guess this is a cross between "Insomnia" and "30 Days of Night" (just without the vampires or Josh Hartnett...both of which are excellent improvements). Might be worth a rental later on; but I hate seeing Kate wasted by being in a parka rather than in skin-tight leather.
~~~~~~~~~~~~~~~~~~~~~~~~~~~~~~~
The Informant! (September 18)
Starring: Matt Damon, Patton Oswalt, Scott Bakula
Plot: A U.S. government star witness in a price-fixing investigation of an agri-business giant turns out to be a bit of a whacko.
The BriefBeerBuzz: I know that this is supposed to be a "high level, awards-worthy" film, and that director Steven Soderbergh and Matt Damon are getting good press for this...but...it just doesn't quite FEEL right to me. A little TOO pretentious. But we'll see.
~~~~~~~~~~~~~~~~~~~~~~~~~~~~~~~
Jennifer's Body (September 18)
Starring: Megan Fox and...uhm...who cares? (OK, Amanda Seyfried and Adam Brody)
Plot: A cheerleader in a small Midwestern high school becomes possessed by a demon and sets out to kill all of the guys in the town
The BriefBeerBuzz: Highly anticipated horror/comedy flick from "Juno" writer Diablo Cody. This one's getting huge anticipation buzz on our boards.
~~~~~~~~~~~~~~~~~~~~~~~~~~~~~~~
Love Happens (September 18)
Starring: Jennifer Aniston and Aaron Eckhart
Plot: A popular self-help guru sparks with a woman, but then realizes that he's still not truly dealt with his wife's recent passing.
The BriefBeerBuzz: Supposed to be set in Seattle, for the obvious attempt to connect with the "Sleepless in Seattle" crowd, right down to the pitiful widower. I pity the fools who watches this.
~~~~~~~~~~~~~~~~~~~~~~~~~~~~~~~
Cloudy with a Chance of Meatballs (September 18)
Starring: The voices of Anna Faris, Bill Hader, and Bruce Campbell
Plot: Inspired by a children's book about a town where food falls from the sky
The BriefBeerBuzz: I am just SO grateful that I don't have kids between the ages of 4 and 8, so I'll NEVER be subjected to this.
~~~~~~~~~~~~~~~~~~~~~~~~~~~~~~~
Surrogates (September 25)
Starring: Bruce Willis, Radha Mitchell, Ving Rhames
Plot: Set in a future world where humans live in isolation and interact through surrogate robots, a cop is forced to leave his home for the first time in years to investigate the murders of others' surrogates
The BriefBeerBuzz: This movie, along with "9" are the only two I'm really looking forward to watching this month. It looks to be very original, which is something special anymore...so Bruce better not blow it.
~~~~~~~~~~~~~~~~~~~~~~~~~~~~~~~
Fame (September 25)
Starring: Kelsey Grammer, Bebe Neuwirth, Megan Mullally
Plot: A remake of the truly awful 80s film about New York's prestigious High School of Performing Arts
The BriefBeerBuzz: Everyone involved with this movie just needs to go ahead and clear out some space in their display case for the Razzies that will be coming their way. Having Frasier and Lilith re-unite is nice, though.
~~~~~~~~~~~~~~~~~~~~~~~~~~~~~~~
Pandorum (September 25)
Starring: Dennis Quaid, Ben Foster, Cam Gigandet
Plot: A pair of crew members aboard a spaceship wake up with no knowledge of their mission or their identities
The BriefBeerBuzz: I have days when I wake up with no knowledge of my mission or identity. It's called "living in the modern world". There is medicine you can take for this. It's called "tequila". Oh? The movie? Standard low-rent knockoff of "Event Horizon". Skip it.
~~~~~~~~~~~~~~~~~~~~~~~~~~~~~~~
Pool Boys (September 25)
Starring: Efren Ramirez, Matthew Lillard, Brett Davern
Plot: A pool boy and a gardener turn an empty mansion into a brothet
The BriefBeerBuzz: Also "starring" Tom Arnold and George Takei. They should save the time and effort and just release this straight to DVD.
~~~~~~~~~~~~~~~~~~~~~~~~~~~~~~~
September DVD Releases
State of Play (9/1/09) - Very good political thriller with Russell Crowe and Ben Affleck.
DisneyNature: Earth (9/1/09) - Global Warning deniers need to avoid this one.
Dance Flick (9/8/09) - It's the Wayan Brothers. Your IQ will drop 10 points if you watch it.
Crank 2: High Voltage (9/8/09) - Sequel of what I considered the worst movie I saw in 2006.
X-Men Origins: Wolverine (9/15/09) - I might have to watch it again just to confirm what I'm thinking: That the 2 ½ footballs I gave this film was too high
Ghosts of Girlfriends Past (9/22/09) - May be worth renting just for the role Michael Douglas plays as a cross between Jacob Marley and Hugh Hefner.
Observe and Report (9/22/09) - The flop that I'm hoping signifies the end of Seth Rogen as a leading actor (if this didn't kill it, I'm sure his role as "The Green Hornet" will).
Next Day Air (9/22/09) - Another flop that deserved it's dismal box office returns.
Monsters vs. Aliens (9/27/09) - Something to purchase for the kiddies; another good Dreamworks animation that made decent money and had decent reviews...and then got blown the hell out of the water by a Pixar animation ("Up").