That was an impressive week of basketball from the Cleveland Cavaliers. Wins at home over Toronto, the Lakers and Oklahoma City, all playoff-caliber t ...
We've nearly reached the Gobi Desert in terms of Cleveland sports. No more Browns games for months, the Tribe is still weeks away from meaningless spr ...

"It was the best of times; it was the worst of times." Charles Dickens wasn't writing about the Browns when he set that phrase to paper but he may as ...
With the best journeys, it's not the destination that matters, but the fun you had getting there. ...Still, there's nothing wrong with knowing you're ...

The final year of the first decade of the 21st Century was, once again, devoid of world championships for Cleveland's teams. But even without trophies ...
Will LeBron James resign in Cleveland? Can Mike Brown coach a team to a NBA Championship? What will the Indians starting rotation look like? What k ...

What's going on with these Browns? This is not how we do things in Cleveland. Our teams do not get better as the season progresses. No one "improve ...
After spending three months sifting through 45 years of silver linings, four men have been chosen to represent the very best of Cleveland sports in a ...
It's been a rough 2009 for Cleveland sports. But what a finish to the year for this beaten down fan base. The Browns and Cavaliers put a heckuva bow ...
The final year of the first decade of the 21st Century was, once again, devoid of world championships for Cleveland's teams. The Cavaliers mounted a s ...
Lead Pipe Locks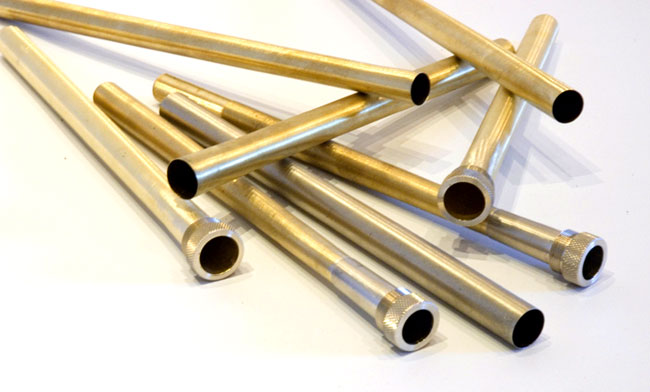 As is the custom, as we rocket toward the holidays and the weather on the North coast begins to cool, the Lead Man heats up. Last week LP again laid waste to the man, nailing 3 of his 4 selections. And when the Lead Man says nailed, he means
nailed
. Lead Man was to his picks last week as Steve Phillips was to his intern, as LP and Steve-o did the nailing and the intern and the picks were easy. So easy were LP's picks, if they were an intern her pants would've been at her ankles by halftime.
Yes players, it should comes as no surprise that someone who constantly has a winning aura surrounding him, as the Lead Man does, is going to be no stranger to ladies in various states of undress. But for one weekend each year this routine takes an about face, as Halloween weekend is upon us, meaning many people across the U.S. will be dressing as various ghosts, goblins, celebrities and sports personalities. Coincidentally, for the fourth consecutive year the most popular Halloween costume in Northeast Ohio has young and old stuffing their pockets flush with cash, throwing a lady on each arm and filling up the bag of charm in order to impersonate the gambling king of the 440.
So this Halloween college football Saturday, inform the wife or girlfriend that she'll have to go door to door with the kids collecting candy - you'll be busy going window to window collecting cash. And when the evening is over, all the trick or treating and parties have come to an end, and it's time to take off the costumes, your wife or significant other will again understand just how it feels to be a bookie every week in Northeast Ohio when she's undressed by the Lead Man.
Since you came knockin' on the Leadquarters door, here's a few treats to throw in the bag;
Lead Man claimed a 3 of 4 last weekend but in reality it was 4 of 5, because as you remember he recommended you cancel your NFL package. And if you heeded that sage piece of advice, certainly you came out a clear winner. Christ, what a horrible NFL Sunday. Last week's 1:00pm tilts found every game (save one) with an 18 point or greater bulge at the HALF. And if you happened to watch the Derek Anderson/JaMarcus Russel doubleheader that featured in this area you probably wish you didn't dress like Michael Jackson for Halloween, you wished you WERE Michael Jackson.
As many of you players are aware, it wasn't many years ago when your bank account and Lead's was boosted significantly with monies won solely from wagering against Duke football. They went off and ruined this money train last year by hiring a capable coach that the players bought in to, thus their record against the spread has shot north. Well, this week LP is able to bring back some of those great memories, not by wagering against Duke, but wagering against a team that has a former floor slapping, whiny, crooked shooting, loser of a point guard playing quarterback for them. It looked like Syracuse football might be on the rise after jettisoning that corpse Greg Robinson from the sidelines, but then they go out and bring in Greg Paulus, and their results are much the same as they were in the recent past. This week Syracuse hosts #5 Cincinnati in the Carrier dome. Syracuse has dropped two home league games already, surrendering 34 points in each game. Don't see how they stop a fast and efficient Cincy offense in the dome this Saturday. Whether it's Pike or Collaros under center for the Bearcats, it'll make little difference as Cincy racked up 544 yards the last time they visited the dome, and Syracuse has managed only 3 victories in their last 30 Big East games.
Look for Cincy to slap Syracuse upside and inside their Dome.
Cincy -14.5
Number 19 Utah has been lackluster the last few weeks, but that should change this Saturday as they host the Wyoming Cowboys at Rice-Eccles Stadium. The Utes have outscored the Cowboys 90-7 the last two contests, and this tilt would seem to contain similar match up problems that have been evident in recent years. LP is not sure how Wyoming and their freshman quarterback are going to find a way to score points. Utah has been a bit of a disappointment offensively this season, but their defense has come up big on several occasions, including last week against Air Force, and while the Wyoming defense is slowly improving after a poor start to the season, they just don't have enough to hold Utah down.
Utah -17
This Saturday night don't worry about changing your clocks back an hour, simply do to your clock what the Lead Man is going to do to his, which is set it to Tulsa time. The SMU Mustangs roll into Tulsa for a Saturday afternoon tilt against the Golden Hurricane. This is one of those famous Lead Man match-up games, with a fine Tulsa passing offense matched against a poor SMU pass defense. LP does not see where the stops are going to come from when Tulsa has the ball. SMU has shown they can move the ball, however, Bo Levi Mitchell (that's the starting SMU QB, not the next guy in line for Texas' electric chair) has been nursing a shoulder problem and may not go, and if he does, it's clear he will not be 100%. SMU cannot afford to struggle on offense or this one will get out of hand early.
Tulsa -15.5
Let's take a look at the feature game of the college football Saturday, pitting the Ducks of Oregon against the Trojans of USC. Lead Man and the rest of the sharps of the gambling world have been extremely chalk heavy this season, but this is our time to pounce on the dog. As we speak, the better team is at home and receiving the points. Oregon is clicking offensively and they haven't missed the heady LaGarrette Blount, as red-shirt freshman LaMichael James has stepped right in and moved La ball down La field efficiently. USC has put together back to back poor defensive efforts, and the Beavers rolled up almost 500 yards against the Trojans last game, while Oregon's defense it playing at a high level. Also, freshman QB Matt Barkley has turned it over in 3 consecutive games. USC cannot give up the ball on the road and win. Take the Ducks, and collect the bills.
Oregon +4
In the professional ranks we'll try to keep ourselves awake this week with some action on the Colts. The Niners are back to Alex Smith, who has yet to show he's a capable NFL QB, and he's been especially shaky against teams that bring the heat. The Colts will bring the heat on Sunday. This wager is more about the Colts playing at a high lever than the 49'ers playing poorly. The Colts are obviously clicking on offense, and a defense that is playing pretty well is suddenly getting healthy. This will be the second game back for safety Bob Sanders, which isn't good news for Frank Gore and the Niner running game. If the Colts stop the run, there's a chance head coach Mike Singletary drops trow in the locker room once again. Also, tight ends have been having big games against San Francisco, and Dallas Clark is a handful. It's a long trip east for SF for this tilt, and it'll be a longer trip home.
Take Indy -12.5
Good luck players!!!