Colin Cristofer (At least someone can keep a CC in Cleveland).
21 inches
8 lbs, 12 oz.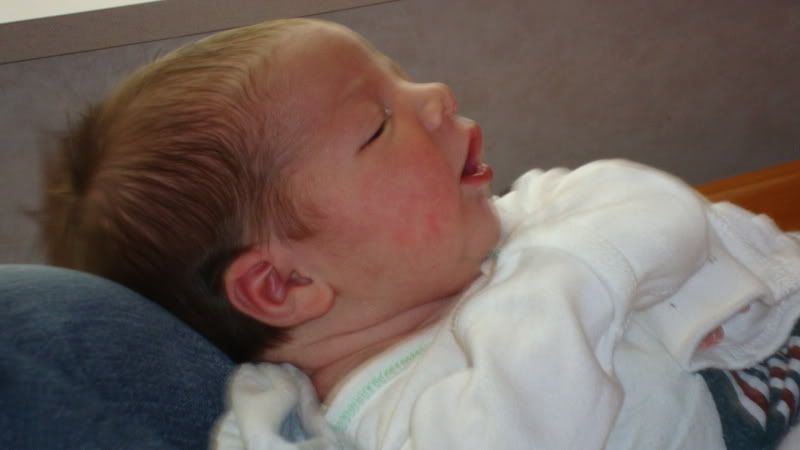 Front runners for his first phrase are currently:
1. Damn, that Even Turner is nice (I know I will always remember his first sports moment will be a 37 foot jumper to beat scUM in the Big 10 tourney)
2. Jake Freakin Delhomme?